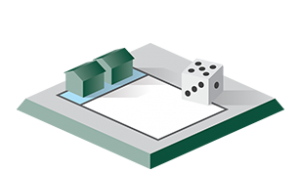 Business-owning families benefit from an independent financial management infrastructure, separate from their core operating business. Although many families are served by a family office within the business, separation allows a family's advisors to "sit on the same side of the table" as the family. Vogel will create that separation and become Your Family CFO™ and integrate traditional family office services with those unique to business-owning families.
Business Consulting Services
Just as business executives represent different areas of a company, a family office serves the different interests of the family.
Business structure consulting (S and C corporations)
Company investment and diversification strategies
Mergers, acquisitions and divestitures
Succession planning and education
Cash and debt management
Business tax-planning compliance
International tax consulting
Compensation/deferred-compensation planning
Board representation
Estate Planning
Advanced planning for your estate is critical to preserving your wealth and efficiently transferring it to future generations.
Irrevocable trusts
Charitable trusts
Dynasty trusts
Gifting guidelines
Charitable records administration
Foundation establishment
Personal Accounting
Access to monthly, quarterly or semi-annual accounting of income and expenses allows families to better plan for their short- and long-term needs.
Cash-flow planning, with customized reporting
Personal financial statement preparation
Debt negotiation and management
Arbitrage opportunities
Real estate transaction management
Philanthropic/gift accounting
Tax Consulting and Compliance
Understanding the tax implications of business organization options and investment and estate planning decisions is critical to maximizing planning opportunities.
Inheritance tax
IRS examination support
Alternative Minimum Tax (AMT) planning
Deferred compensation
Options planning
Quarterly estimates
Federal and state tax planning and preparation
Family Education
The family in the family business needs special attention. We help families manage planned and unplanned management and ownership transitions as well as broader family-education topics.
Succession planning
Definition of roles for family members not active in the family business
Integration of nonfamily executives into a family business
Next-generation education
New spouse orientation
Third-party referrals
Family council administration and governance
Investment Advice
Business-owning families often are looking for diversification strategies. Vogel understands that families with a large portion of their net worth concentrated in their business must structure their investments to allow for short- and long-term liquidity and future business goals.
Wealth diversification and alternative investment options
Consolidated performance reporting
Manager research and monitoring