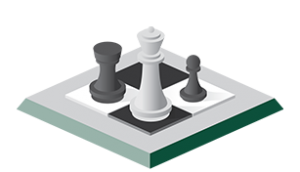 Families in need of full family office services can turn to Vogel Consulting to create Your Family Office™. Within the walls of Vogel Consulting, we build customized teams of experienced professionals who integrate a full suite of family office services. Your Family Office™ allows families to enjoy the desirable features of a single family office without the compliance, hiring and supervisory responsibilities and liabilities. Your Family Office™ is a cost-effective alternative to a single family office.
Investment Advice
With the myriad of investment options available, high net worth investors require objective investment advice. Vogel doesn't sell financial products – we solve financial problems. So the advice we give is thorough, objective and aimed to provide you what you need.
Private equity
Hedge funds
Master limited partnerships
Other alternatives
Direct investing
Exchange Traded Funds (ETFs)
Mutual funds
Consolidated performance reporting
Manager research and monitoring
Estate Planning
Advanced planning for your estate is critical to preserving your wealth and transferring it to future generations.
Irrevocable trusts
Charitable trusts
Dynasty trusts
Gifting guidelines
Charitable records administration
Foundation establishment
Personal Accounting
Access to monthly, quarterly or semi-annual accounting of income and expenses allows families to better plan for short- and long-term needs.
Cash-flow planning with customized reporting
Personal financial statement preparation
Debt negotiation and management
Real estate transaction management
Philanthropic/gift accounting
Bill payment services
Tax Consulting and Compliance
Understanding the tax implications of investment and estate planning decisions is critical to maximizing planning opportunities. Vogel's integrated model helps minimize a family's overall tax burden.
Inheritance tax
IRS examination support
AMT planning
Deferred compensation
Options planning
Quarterly estimates
Federal and state tax planning and preparation
Education is critical to a family's longevity. Vogel understands the importance of communicating values and ideals across generations and customizes each family's educational plan.
Next-generation education
New spouse orientation
Individual and small group topic-specific sessions
Third-party referrals
Family governance
Individual coaching